About
About
ASUP
BRIEF PROFILE OF THE ACADEMIC STAFF UNION OF POLYTECHNICS (ASUP)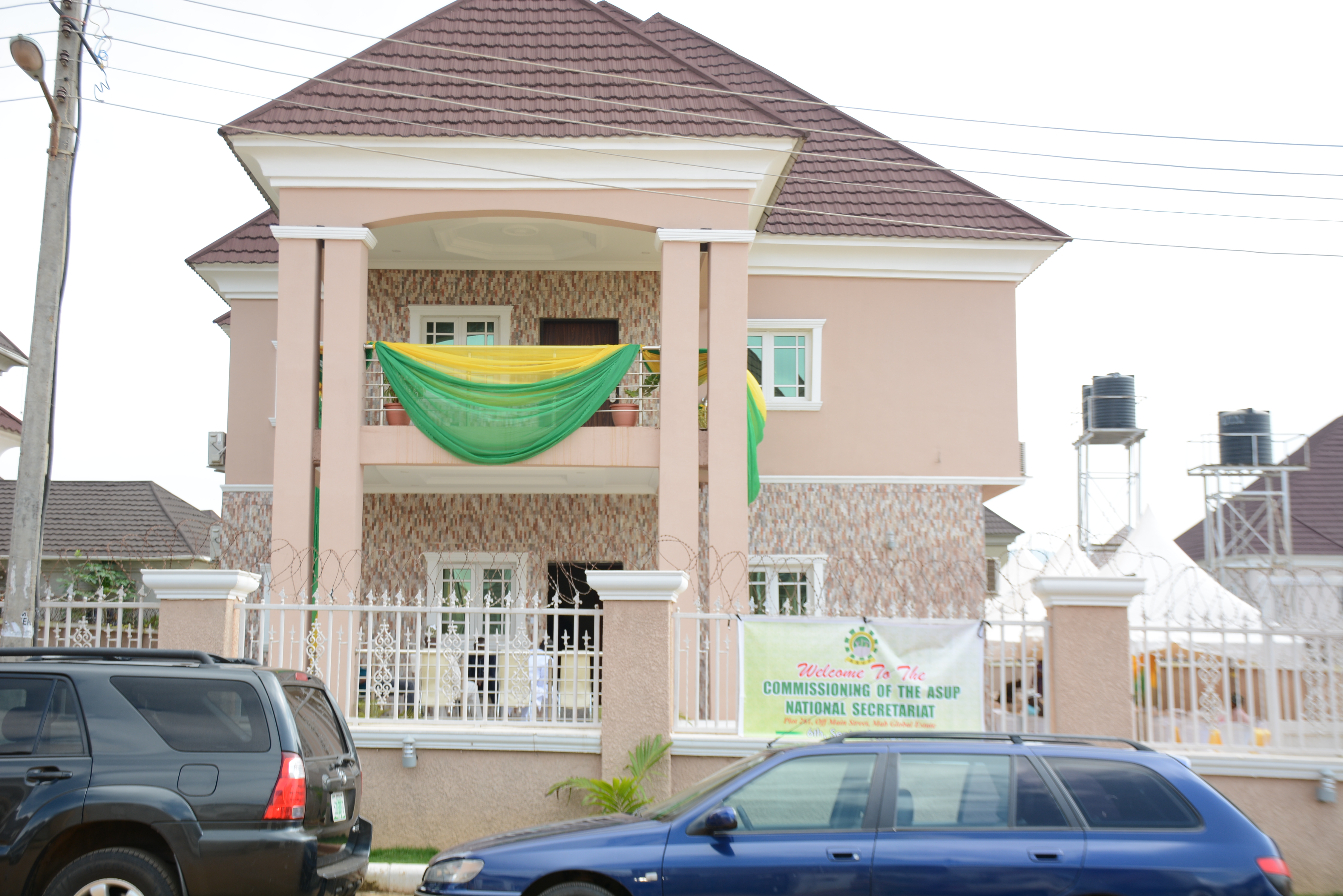 The Academic Staff Union of Polytechnics (ASUP), Nigeria is a registered Trade Union (CAP 437 of 1990). The Union is an affiliate of the Nigeria Labour Congress (NLC). The Union also interfaces with other Unions in the Education sector particularly in the tertiary sub-sector within prescribed limits in its constitution. The Union serves to protect and promote members' interests as well as that of the Technical Education sub-sector and the Education sector in general.
Membership of the Union covers all Academic Staff (Lecturers, Technologists, Instructors, and Librarians) in all public Polytechnics and Monotechnics in Nigeria.
Activities of the Union are regulated through provisions in the Union's Constitution approved and gazetted by the Registrar of Trade Unions, Federal Ministry of Labour and Employment, Abuja; provisions of the Trade Union's Act and provisions of the Nigerian Constitution. The Union also draws from its rich history in terms of traditions and practices. The Union's legal adviser guides the Union in its observation of these extant laws.
The Union currently has its National Secretariat at Plot 261, Main Street, Mab Global Estate, Karsana District, Gwarinpa, Phase 2, Abuja with its Council of National Officers led by the President, spread across member institutions. The
Read more
Events
Upcoming
Events
The Union's upcoming events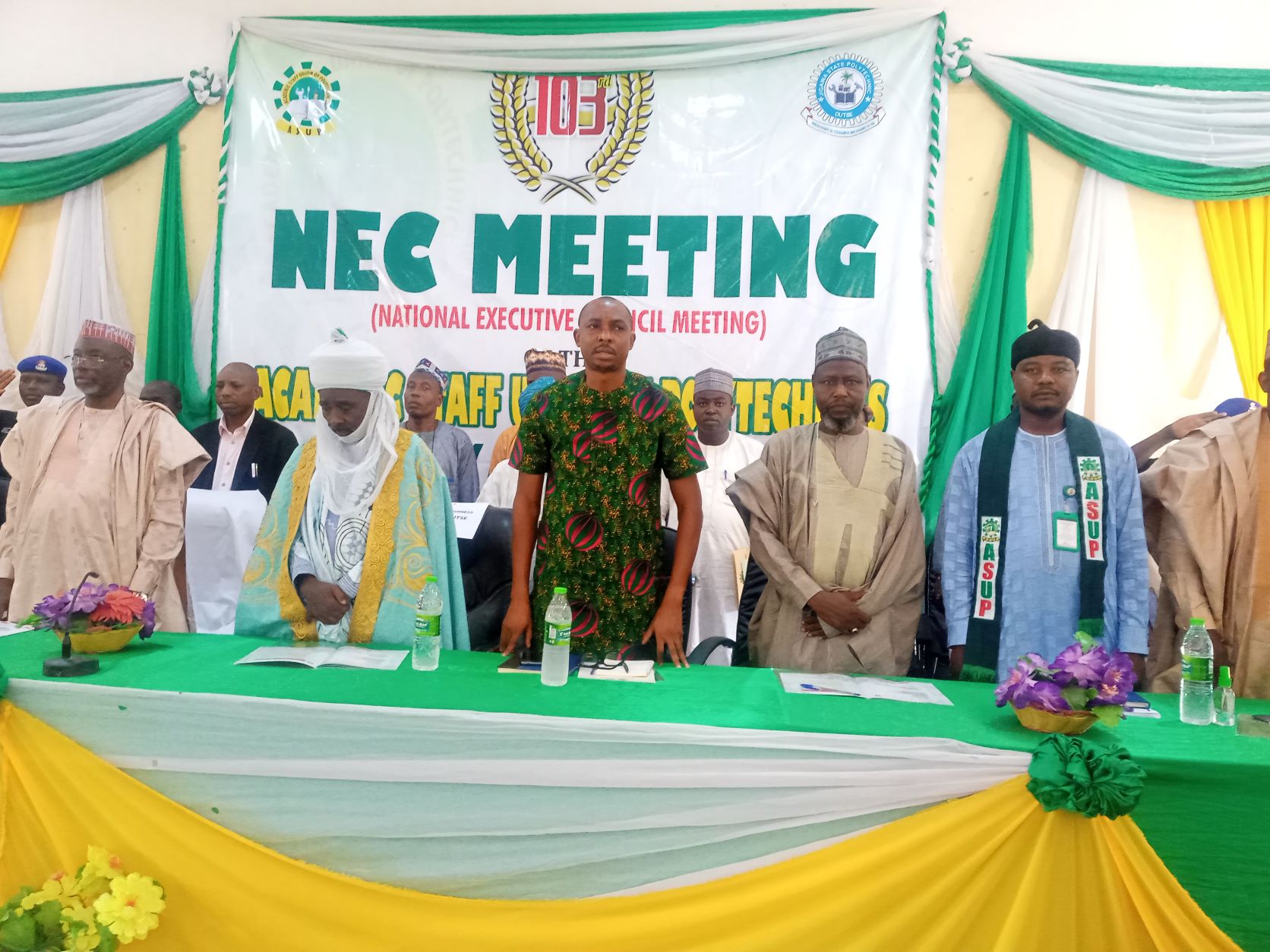 Oct 13, 2022
09:00:00 - 17:30:00
Maitama, Abuja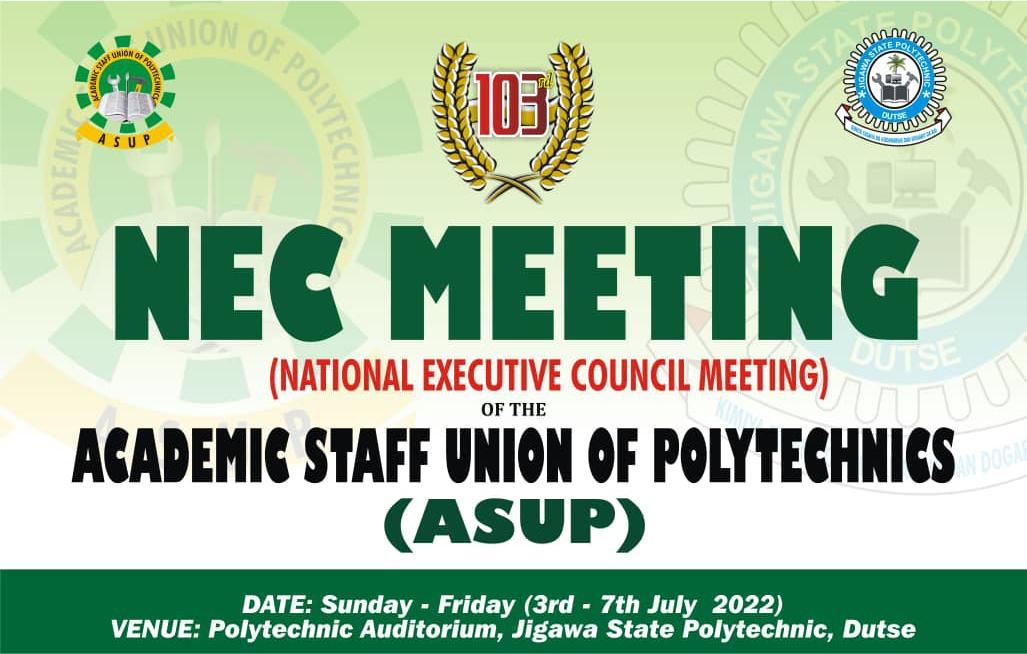 Jul 03, 2022
21:00:00 - 17:00:00
Jigawa State Polytechnic, Dutse
Documents
Publications
Download the Union's valuable and Important Resources Here
News/Blog
Check our News and
Blog
Get news and blog posts of happenings in the ASUP.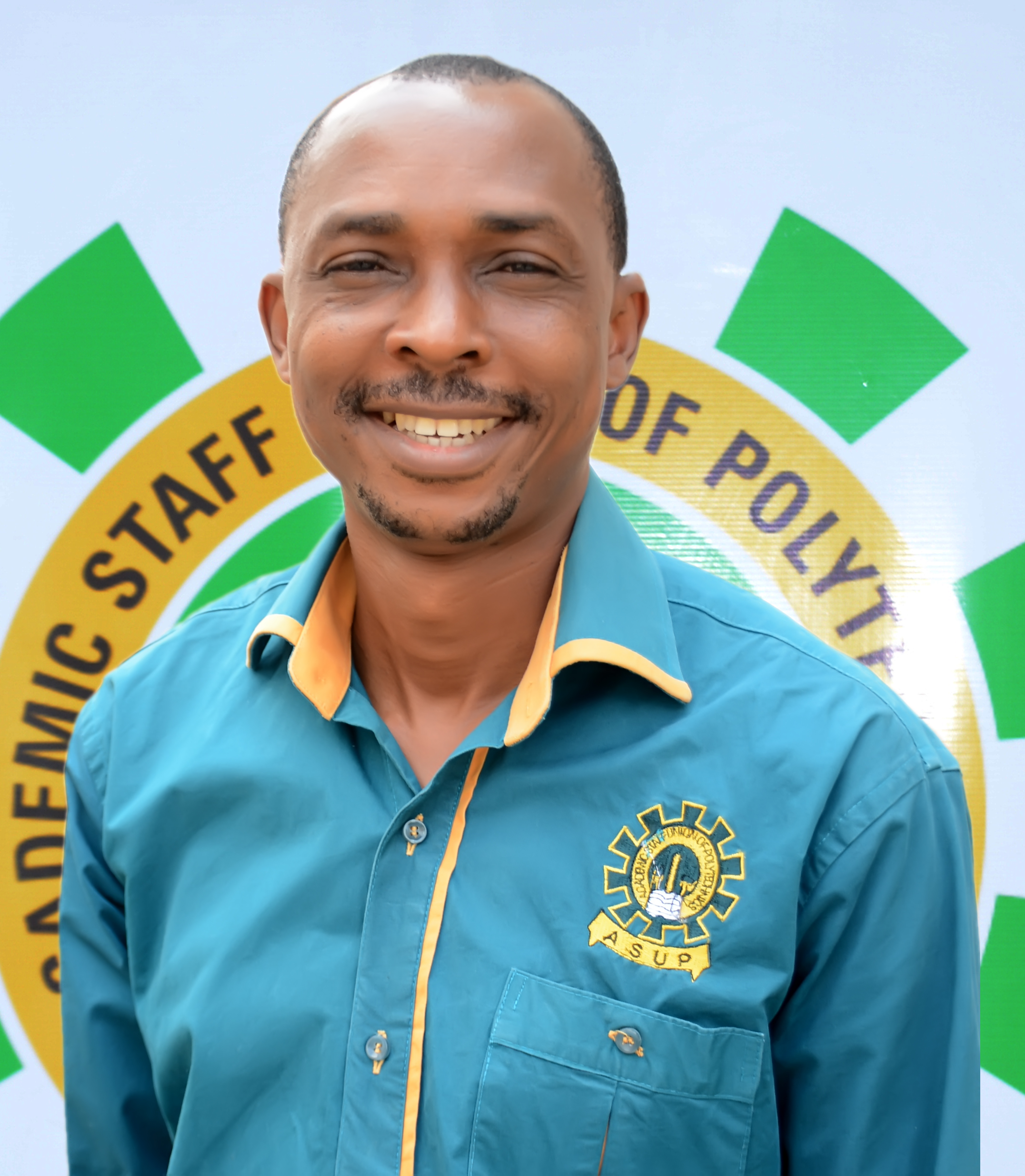 The Academic Staff Union of Polytechnics (ASUP) has expressed dissatisfaction over the recent increment in salaries of chief lecturers and other category…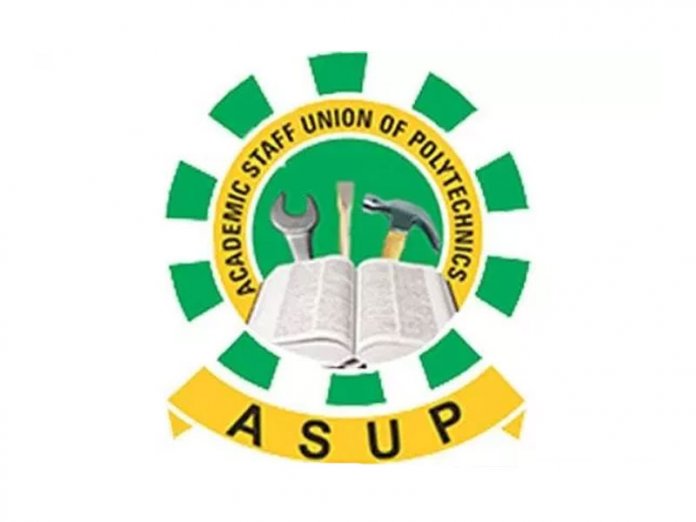 Our Union's attention has been drawn to a statement from the Committee of Vice Chancellors of Nigerian Universities (CVCNU) contained in the report submitted…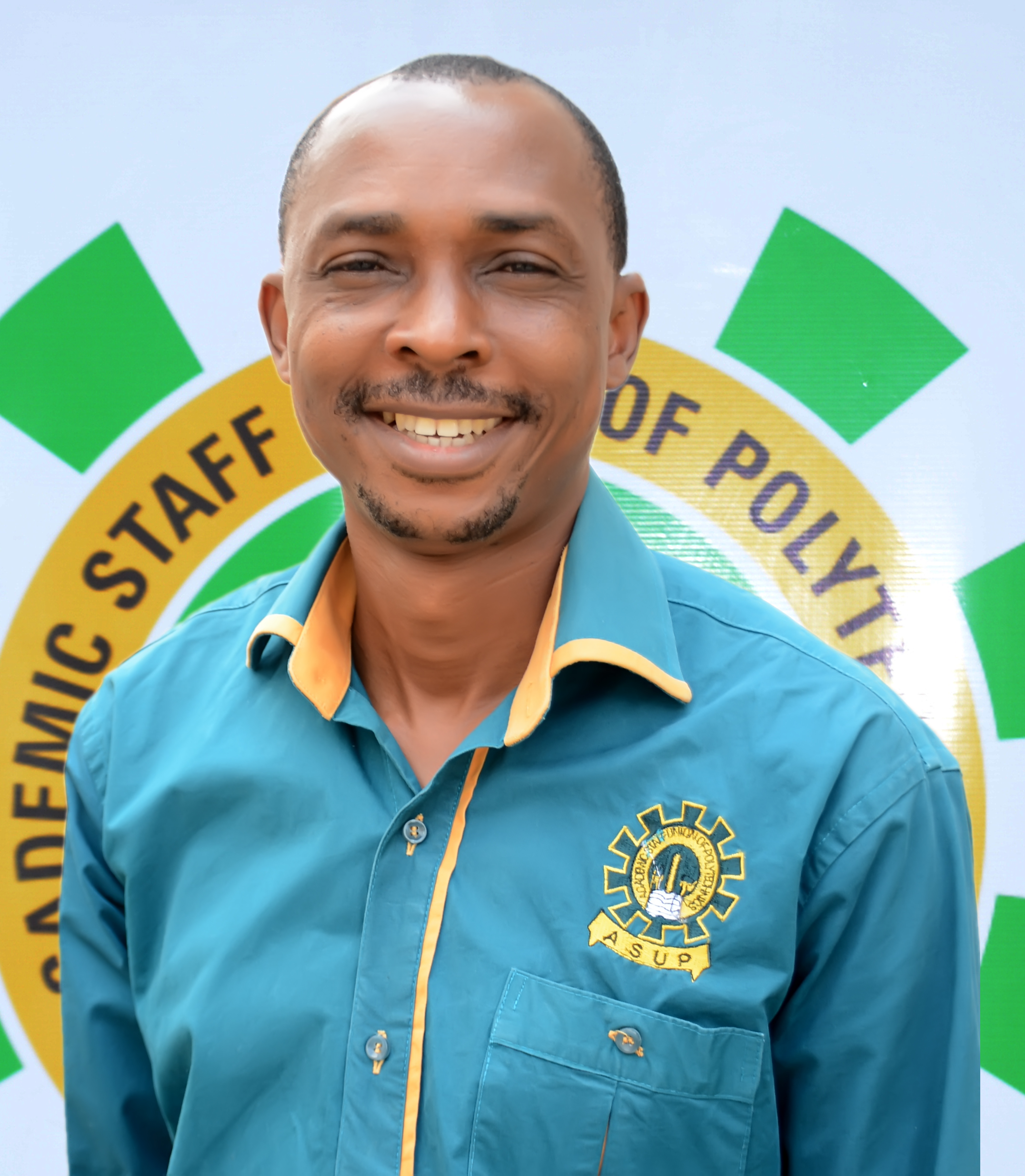 You may recall that our Union commenced a 2 weeks definite warning strike on the 16th of May, 2022 following the resolution of its emergency National…
Council of National Officers (CNO)
Meet the members of Council of National Officers of our great Union
COMRADE ANDERSON EZEIBE
President
COMRADE MOHAAMMED GBATE
Vice President
COMRADE KPANJA SHAMMAH
Secretary General
COMRADE CHIKA OGONWA
Financial Secretary